Give Me Liberty
This is from Breitbart's Big Government.
I agree 100% with Donald Trump's plan.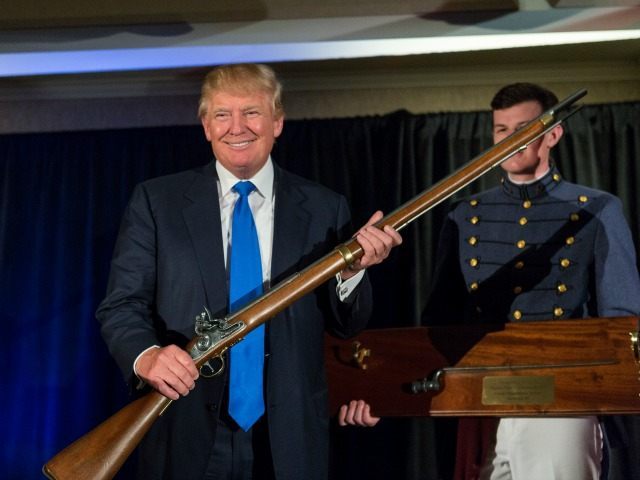 Getty Images
Presumptive Republican presidential candidate Donald Trump has a plan to defend gun rights in general and the Second Amendment in particular. The plan is visible in the policies set forth by Trump as well as his understanding of the value of the Second Amendment and the freedoms it guards.
Here are six aspects of his plan.
National Reciprocity for Concealed Carry–In a September 18 position paper,Trump explained that "the right of self-defense doesn't stop at the end of your driveway." He contended that right to defend one's life is viable wherever a person goes. He said, "I have a concealed carry permit and…tens of millions of Americans do too. That permit should be valid in all 50 states. A driver's license works in every state, so it's common sense that a concealed carry permit should…
View original post 476 more words