DemocRats Working hard everyday to undermine the 2nd Amendment!!
Jim Campbell's
Comment by Jim Campbell
June 7th, 2021
Only a complete leftist anti-gun member of congress would attempt to ban the rear stabilizer that makesthe weapon more accurate.
In their twisted minds they would be happy with bullets flying all over the place.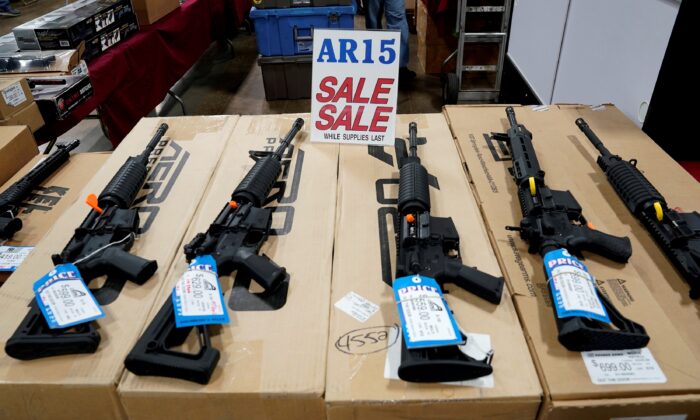 Harris is obviously oblivious to the fact that people who can't pass a background check go directly to an illegal gun dealer who can virtually carry any thing to sell from the trunk of his car.
The Brady Bill prevented nothing in the way of gun violence.
If a person wants to kill another Baseball Bats, Hammers and knives, are used more frequently than guns.
In reality she isn't lying, she's hoping we the people believe her nonsense.
Epoch Times
The Department of Justice (DOJ) unveiled on June 7 a proposed rule that would apply regulations for rifles to pistols…
View original post 589 more words