FLUSH THIS TURD LOUISIANA!!
Jim Campbell's
Comment by Jim Campbell
Our anti-Second Amendment members are fools.
They continue come up with anti gun legislation when it has been shown repeatedly that a well armed community is a safer community.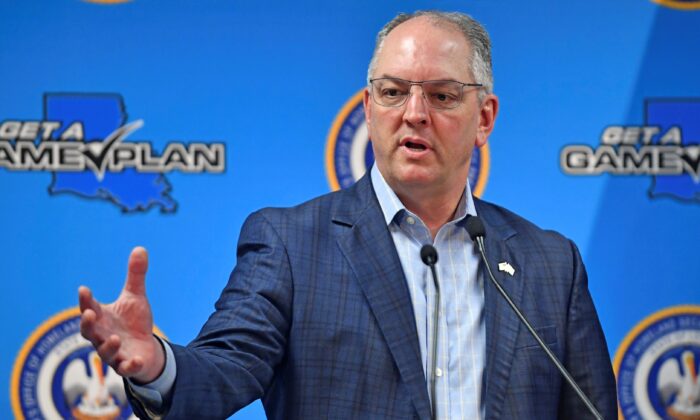 Louisiana Gov. John Bel Edwards gives an update on the spread of CCP virus in the state of La., at GOHSEP in Baton Rouge, La, on April 9, 2020, (Hilary Scheinuk/The Advocate via AP)
The Epoch Times
By Allen Zhong
June 27, 2021
Louisiana Gov. John Bel Edwards has vetoed bipartisan legislation that would have nixed the permit requirement for carrying a concealed handgun.
The governor, a Democrat, said he's a strong supporter of the Second Amendment and an "enthusiastic outdoorsman and hunter," but he can't support permitless concealed carry.
"I simply cannot support carrying a concealed carry firearm without proper education and safety training," he said in a statement.
"Our current system strikes the…
View original post 410 more words